September is National Prostate Cancer Awareness Month
This year, more than 174,600 men will be diagnosed with prostate cancer
National Prostate Health Month (NPHM), also known as National Prostate Cancer Awareness Month, is observed every September in North America by health experts, health advocates, and individuals concerned with men's prostate health and prostate cancer.
Most prostate cancer is diagnosed in men older than 65.
Why Focus On Prostate Cancer
Prostate cancer is the second most common cancer in American men. About 1 in 9 men will be diagnosed with prostate cancer during his lifetime. According to the American Cancer Society, there will be about 174,650 new cases of prostate cancer diagnosed and about 31,620 deaths from prostate cancer in the United States during the year 2019.
There are several risk factors associated with prostate cancer, including family history, race, and diet, but the most common factor is age. Prostate cancer occurs mainly in older men. About 6 in 10 cases are diagnosed in men aged 65 or older, and it is rare before age 40. The average age at the time of diagnosis is about 66.
While there are a lot of risk factors for prostate cancer, there are also good survival statistics associated with the disease. Survival rates for prostate cancer are very high. More than 2.9 million men in the United States who have been diagnosed with prostate cancer at some point are still alive today.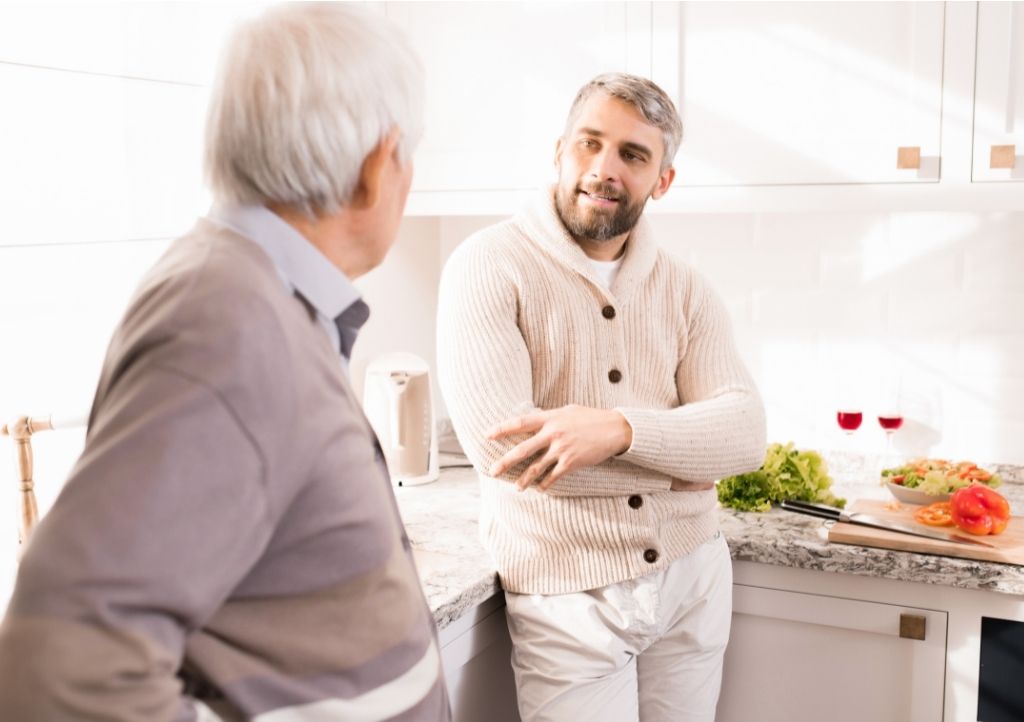 This challenge, created by Prostate Cancer Foundation focuses on not necessarily the world's healthiest foods, but on 30 nourishing foods that open up a conversation about what we, as scientists, know and don't know about the complex set of compounds that make up the foods we eat… and how they may or may not be related to some of the chronic diseases that many of you struggle to manage. Whether you are a man with prostate cancer, a caregiver, an amateur chef, or just someone who needs inspiration to eat healthy, this challenge is for you.
Broccoli
Extra virgin olive oil
Blackberries
Sauerkraut
Collard greens
Edamame
Jicama
Apple
Almonds
Plantain
Popcorn
Avocado
Onion
Garlic
Tomato
Lentils
Beets
Quinoa
Brussels sprouts
Acorn squash
Cauliflower
Brown rice
Shiitake
Tempeh
Red bell pepper
Banana
Cabbage
Pinto beans
Oats
Pumpkin seeds
Prostate Cancer Screenings
Cancer screening means looking for cancer before it causes symptoms. The goal of screening for prostate cancer is to find cancer early that may spread if not treated.
There is no standard test to screen for prostate cancer. Two tests that are commonly used to screen for prostate cancer are—
A blood test called a

 

prostate specific antigen (PSA) test.

 

PSA is a substance your prostate makes. This test measures the level of PSA in your blood. Your PSA level may be high if you have prostate cancer and for many other reasons, such as having an enlarged prostate, a prostate infection, or taking certain medicines.
Digital rectal examination,

 

when a health care provider inserts a gloved, lubricated finger into a man's rectum to feel the prostate for anything abnormal, such as cancer.